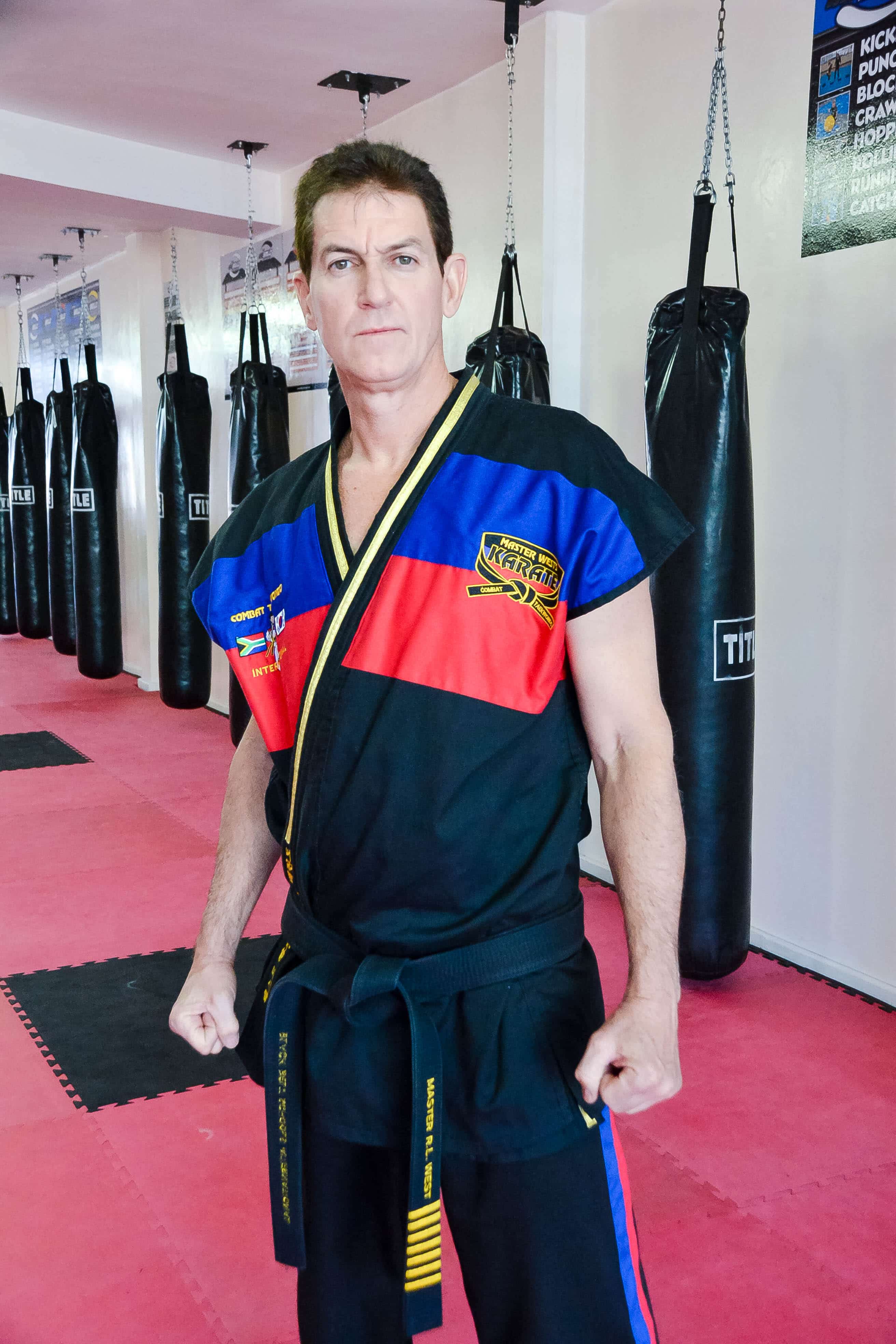 Master Richard West
7th DAN Master Instructor
Master Instructor over all academies. Founder and Owner of Master Wests Karate (Pty) Ltd
Richard West has over 40 years of experience in the martial arts. He has trained in Shotokan karate,
Kyokushin karate, Kickboxing and Taekwondo.
He has cross trained with Masters and Grandmasters both nationally and internationally and has a 3rd DAN black belt in Kyokushin karate, A 5th DAN black belt with the American Taekwondo Association as well as a 7th DAN black belt in Combat Taekwondo.
These grades are recognized by the International Kyokushinkai Karate honbu in Japan, ATA in the USA, Black belt schools International in the USA and the NMA/ISKA of South Africa.
Richard has competed both nationally as well as internationally on several occasions and has been a SA champion in Kyokushin karate, Kickboxing and Taekwondo.
Richard achieved his Springbok colours for Taekwondo in 1992 and again in 1993,1994 and 1996, representing South Africa at Taekwondo world championships.In 2008 Richard participated in the US OPEN representing Sport martial arts and has been selected in 2014 as part of the national coaching team for Sport martial arts attending the 2014 US OPEN in Orlando Florida.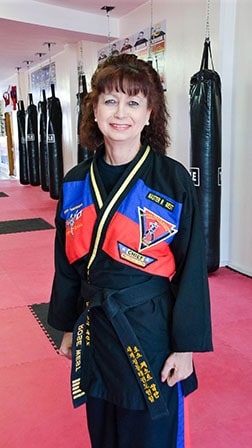 Master Rose West
5th DAN Master Instructor
Co-owner of Master Wests Karate (Pty) Ltd
Annlin: Headquarter Academy
Rose West has been involved in Martial arts training since 1984. Rose graded for Shodan black belt in
Kyokushinkai Karate in 1987. Rose attended the 5 hour grading being the only female amongst 15 men
to complete the grading.
Rose participated in many provincial and national tournaments during the eighties and nineties and achieved provincial colours in 2 provinces as well as winning SA titles in Taekwondo.
Rose represented South Africa and achieved her Springbok colours winning in Mexico in 1992 as well
as participating at ATA world championships in 1996.
Rose is currently a 5th DAN black belt and Vice President of Master West's academies in Pretoria.
In 2014 Rose was selected to attend the Iska US Open championships as team assistant Manageress/ coach for the National Protea team.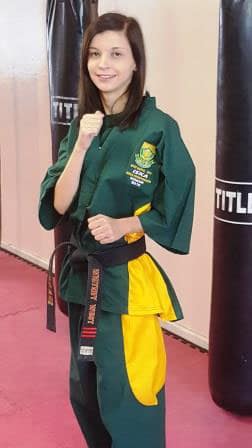 Whitney West
4th DAN Chief Instructor
Co-owner of Master Wests Karate (Pty) Ltd
Annlin: Headquarter Academy
Whitney West has been training martial arts since the age of 2 years old. This year Whitney has been
involved in the martial arts for 24 years. Through the years Whitney has competed in many competitions,
winning many provincial as well as national titles in Taekwondo and Sport martial arts. In 2014 Whitney traveled to the USA and competed at the prestigious US OPEN WORLD CHAMPIONSHIPS.
Whitney achieved her Senior Protea colours. Whitney won 1st places in 3 different adult divisions.
In 2016 Whitney represented South Africa again achieving full senior Protea colours and won a 1st place, a 3rd place, and three 4th places at the US OPEN WORLD CHAMPIONSHIPS.
Whitney is presently a 4th degree black belt, Chief instructor and co-owner of the Annlin Academy .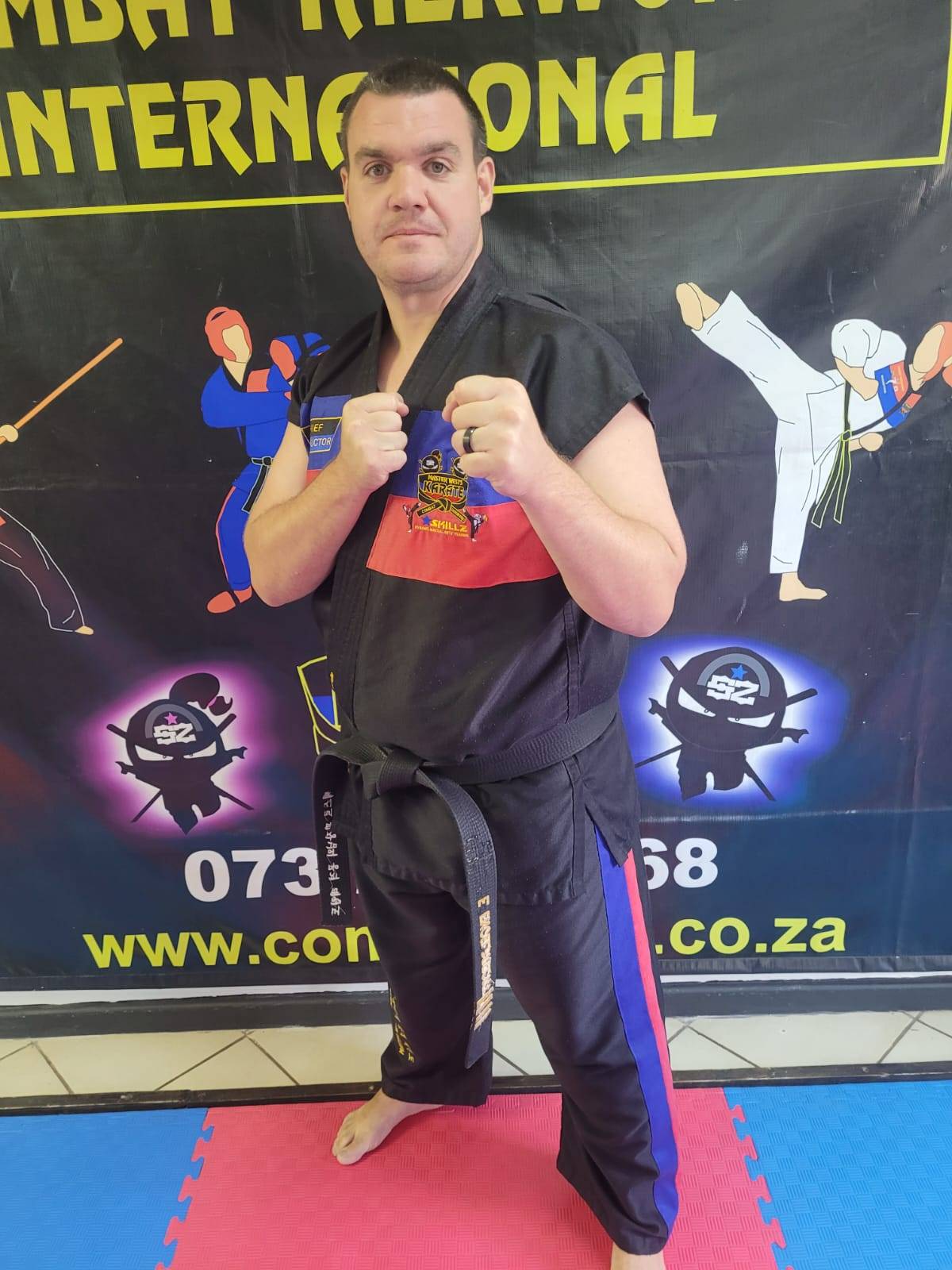 Etienne Engelbrecht
4th DAN Chief Instructor
Pretoria North, and Derdepoortpark 
Etienne has been involved in the martial arts for more than 20 years and has competed at provincial,
national as well as International level. Etienne achieved his Protea national colours for Sport Martial arts in 2014 and was part of the national team that travelled to the USA to compete in the US OPEN.
Etienne won 3 x 2nd places and was invited to compete in the International Power breaking competition, that is transmitted live on ESPN becoming only the 2nd South African to be invited to do this.
Etienne teaches under the Master West's banner and owns 2 martial arts schools in Pretoria. Etienne is the Chief instructor and owner at the Pretoria North academy as well as Derdepoortpark area.
Leroy vrey
2nd DAN Instructor
Wierda Park and Wapadrand
Leroy started his Martial Arts training by Master Wests Karate in 2006.
Leroy has competed in many events, since starting his training. Leroy has competed and qualified at Provincial as well as National Level for Colours.
Leroy has been active, teaching at Annlin, Wapadrand, and Wierda Park.
Elsabe Le Roux
2nd DAN Chief Instructor
Bethlehem & Clarens, Free State
Elsabe has been involved in the martial arts for 20 years. Elsabe has competed both at provincial as well as national level for many years. In 1996, Elsabe qualified for national colours and was invited to participate in the ATA world championships.
Elsabe is a qualified provincial and national referee in Combat Taekwondo and preparation for her to test for 3rd DAN is underway. Elsabe is the Chief Instructor at the Bethlehem Academy that recently opened in 2016 and is in charge of all the kids programmes.
Aaryan Poorun
1st DAN - Coach